Data Analytics Consulting
We analyze and transform your company's data to help you make the right decisions.
How Business Intelligence can Help Your Company
Unlock your data's full potential and transform ideas into actions using Business Intelligence. Companies that analyze and learn from their data see better results.

Key, Actionable Information
Receive reports on any device thanks to Power BI

Base your actions on real data to make faster decisions

Key Performance Indicators (KPIs)
Be the first to see the impact of your decisions

All your company's information in one place

Integrate with Microsoft Excel
Easily export and link data thanks to Microsoft Excel
Aleson ITC Makes Things Easy for You

We listen to your information needs

We collect and transform your data

We analyze all relevant information

We produce dynamic and attractive reports
With Power BI, the best Business Intelligence tool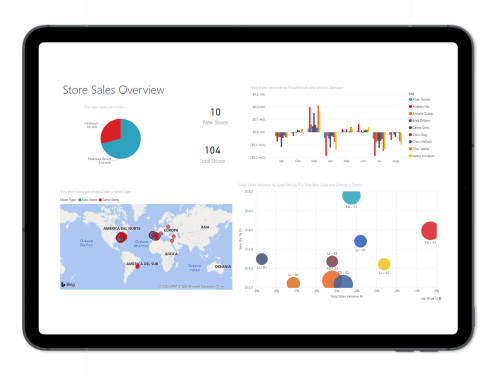 Get notified immediately if your company requires attention with Power BI's real-time panels. Solve problems whenever they arise and take advantage of any opportunities as soon as they appear.
All your Data in One Place
Unify data from multiple sources to create interactive dashboards that provide actionable insights and improve results.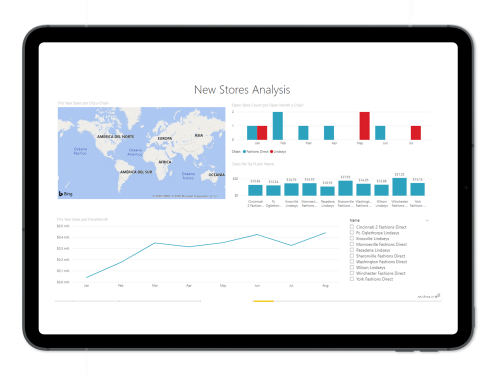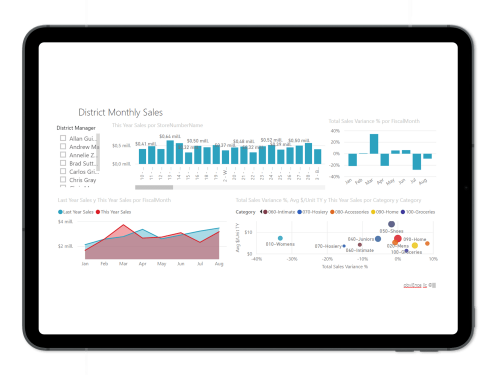 Make Use of All your Data Sources
Power BI works with Excel spreadsheets, cloud services, streaming data, and local databases. No matter where your data resides or what form it's in, you will end up with a systematic view of your company's key metrics.
Create and publish content packages for your team or entire organization. Power BI applications include dashboards, reports, and data sets that provide all users with a customized view of your key business metrics.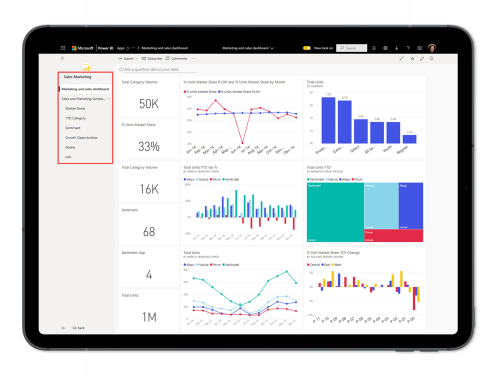 We are a First-Rate Data Analytics Consultation
years experience in the sector
analytics consulting projects
Request your free 30-minute consultation
We'll answer your questions and find a solution that's right for your company.