🧍 Create Your Inbound Marketing Strategy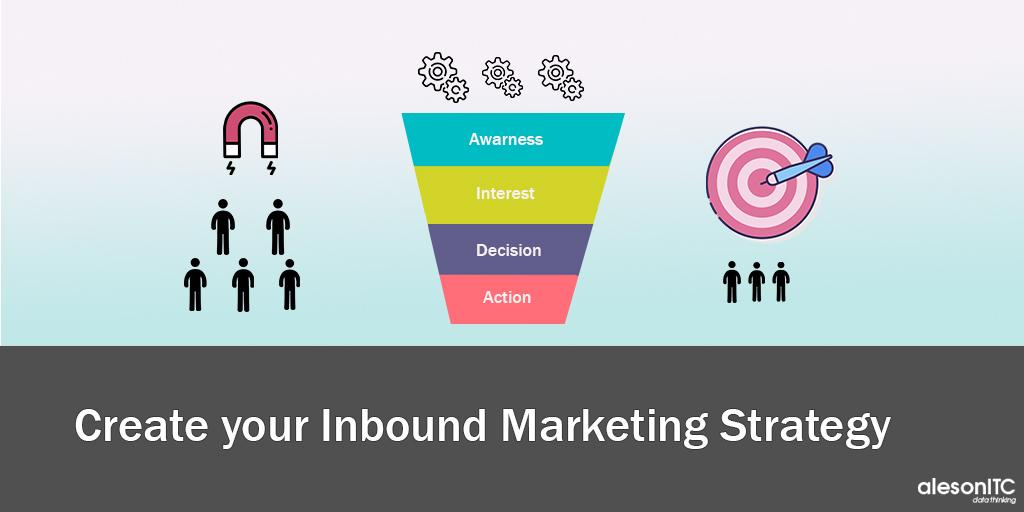 In today's post, we will learn how to create an Inbound Marketing strategy with a few simple steps.
The first question we must ask ourselves is, What is Inbound Marketing? What is it for? Surely many of you will have heard about it, but what is really its purpose? Will this technique really bring benefits to our company? The answer is YES, let's see how.
For those who don't know, Inbound marketing is a technique designed to attract potential customers through the contents of our website. This content must be specifically aimed at meeting the needs of the users.
What is the main difference between Inbound Marketing and Traditional Marketing? The main features of Inbound Marketing are the following:
It 's very user centered
Attract the client
Use Digital Media
The communication is bidirectional.
Reach a specific niche market.
You need low budget and a lot of creativity.
Seek to inform and entertain
Provide measurable results
Before performing any type of action, one of the first steps is to define our Buyer Persona, that is, the person who has the power to make decisions in a company. This is the person we are going to address. When we know what our Buyer Persona is like, we can start with the implementation of the strategy.
Key facts we have to know about the BP:
Your Profile: age, sex, study, hobbies, what are you interested in etc.
Objectives: what are your objectives at the professional level, what are your expectations for the future …
Problems or barriers to entry: What problem does this user have that we can solve? They can be legal problems, product condition, safety …
Information Consumption: where does our BP move? We must find out what digital media is present, in what groups, fairs, events ..
Decision Process: at what time of the year they usually buy more, when is the best time to have a meeting, what people are involved in the decision …
Once we have analyzed all these key points and know who our Buyer Persona is, we must analyze what is the current situation of our website, where we want to reach with the implementation of the Inbound strategy.
Through Google Analytics, we can obtain a lot of information of our interest, such as the number of average visits, page views, bounce rate, visitor input channels etc.
Knowing what is the situation of our website and what are the objectives we want to achieve, together with the knowledge of our buyer person, we can start planning the Inbound Marketing strategy.
What are the steps that our strategy will follow?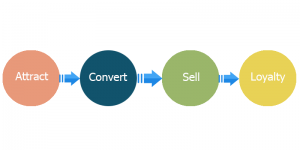 1.ATTRACT
It's about turning unknown users who have a need, into visitors to our website. And how do we do this? Through a good content strategy, continuous blog posts, social media presence and through Adwords advertising. In summary, it is essential to achieve a good search engine positioning, through the creation of content, SEO and SEM.
2. CONVERT:
It's about converting our website visitors into contacts. This step can be achieved through Calls To Action on our site, forms and downloads of premium content.
One of the very positive things for the Google algorithm is that the user performs as many actions as possible on our website, that is, clicks, inscriptions etc.
3.SELL:
In this phase of the process contacts become customers. To continue with the sale we will pass the customers to the CRM and start the sales process through workflows, message automation, newsletters …
4. LOYALTY:
In this section, we went from having clients to having subscribers.
Through the publication of intelligent content and the management of social conversions.
Now that you know what the most important points of the Inbound technique are, you are ready to start your Strategy.
If you want to become a Master in Digital Marketing, do not hesitate to check my latest posts. 😉

Marketing and Communications Specialist. International Trade, Business Management, SEO, PPC.