Every year we try to improve our Christmas greeting, for years they were simple SQL Server scripts, last year we decided to do it with Power BI, and this year we wanted to try to do it with SQL Server Spatial Data.
Although Spatial Data is a feature that has been running since SQL Server 2008 and is not oriented to drawing, it fulfills this function very well (Although it is not as simple as using Paint).
In the beginning we started from the following image: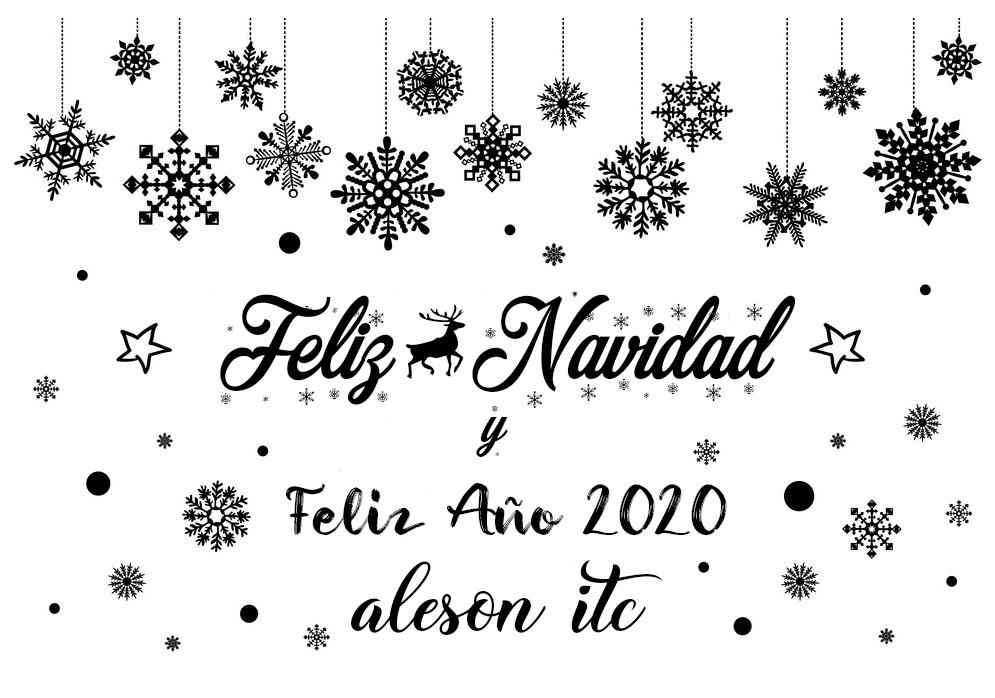 And after a few lines of code (3611 to be exact) we have achieved the following result: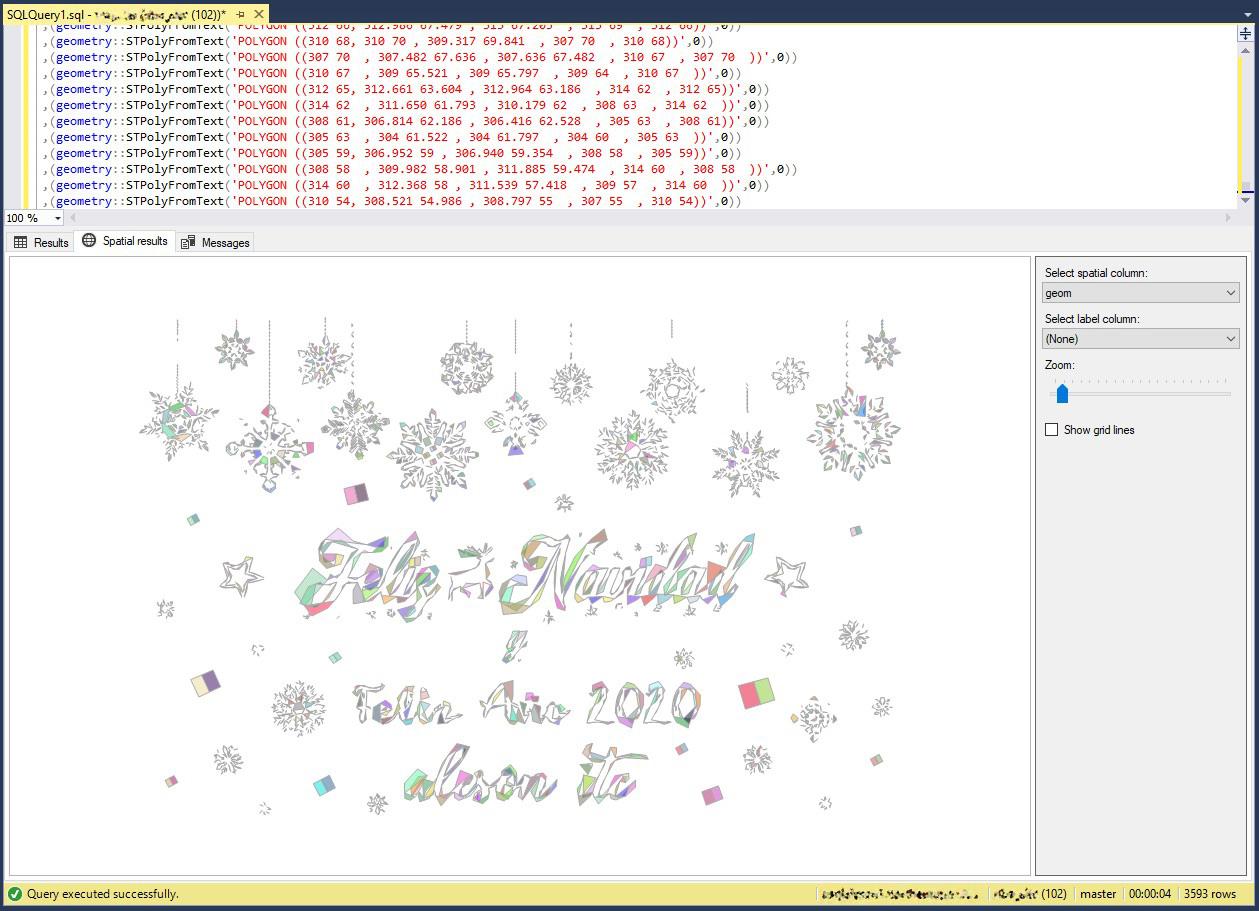 If you want to try the script, you can download it here, run it and click on the Spatial Results tab.
On behalf of the entire Aleson ITC team, Merry Christmas and Happy New Year 2020!