How to create Cost Alerts in Microsoft Azure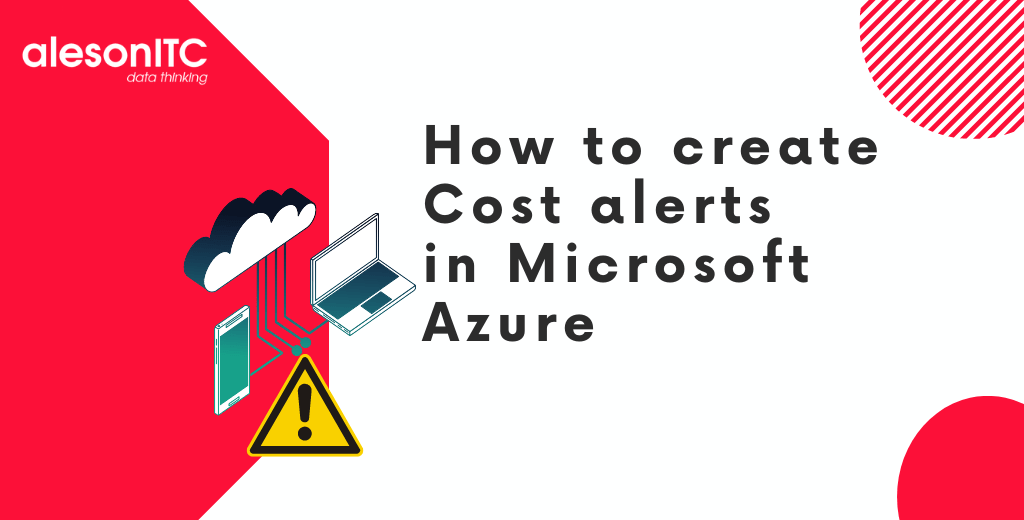 Welcome to a new post on the best SQL Server and Microsoft Azure blog. In today's post, we will talk about creating cost alerts.
With them, we can get notifications about the credit of a Microsoft Azure Subscription.
Prerequisites to know:
Before we start creating these alerts, there are some prerequisites that we need to consider.
Have an Azure subscription.
Have read and update permissions on it, for example: Cost Management Collaborator.
1. Location
We can find this tool within our subscription, in the side menu on the left and in the "Cost Management" section.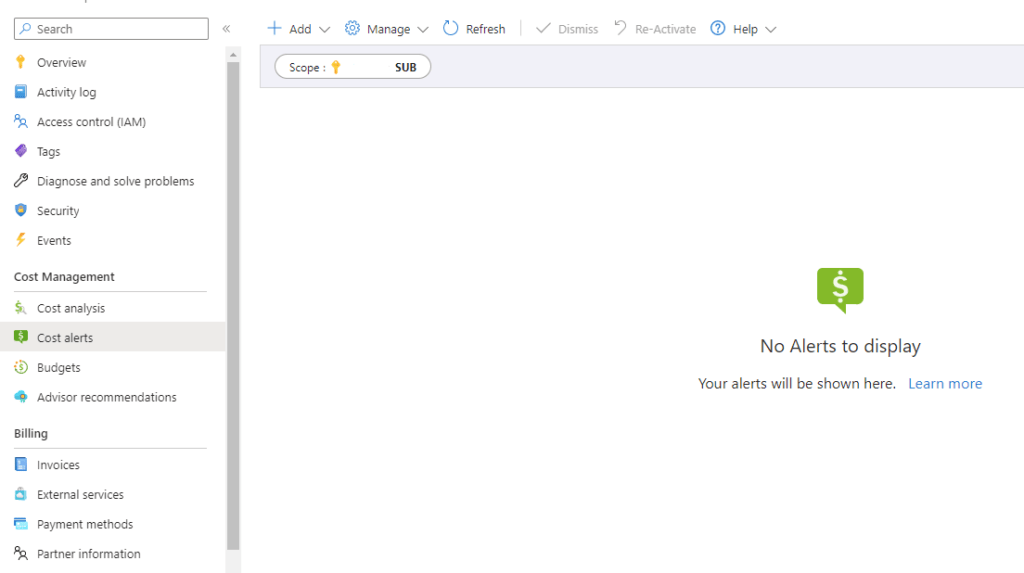 2. Creating the Alert
We will position ourselves on the "Add" option and select "Add Budget":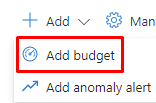 We fill in the corresponding parameters: subscription, name of the alert, the restart period and start and end date of the alert (examples in the image).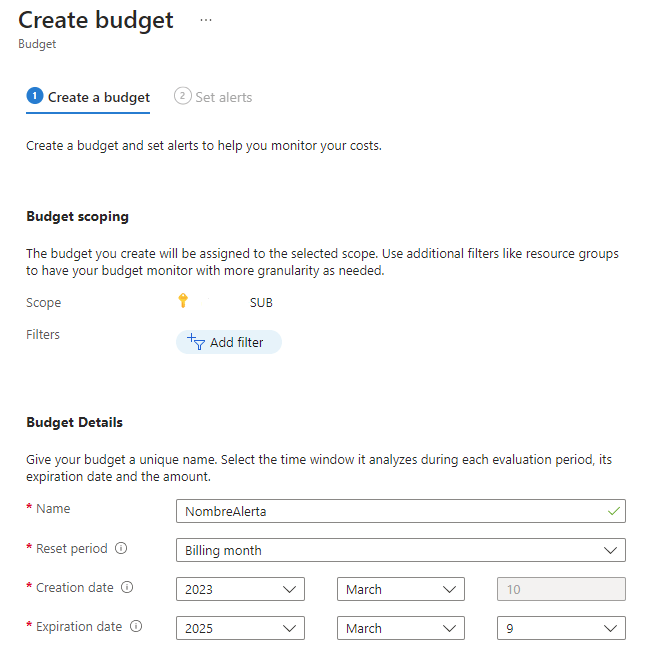 We indicate the budget threshold, to which the alert will refer. The tool proposes a suggestion:


3. Set Alerts
We will write the percentage (%) of the indicated budget in which we want the alarm to go off and add an email to notify us when it happens.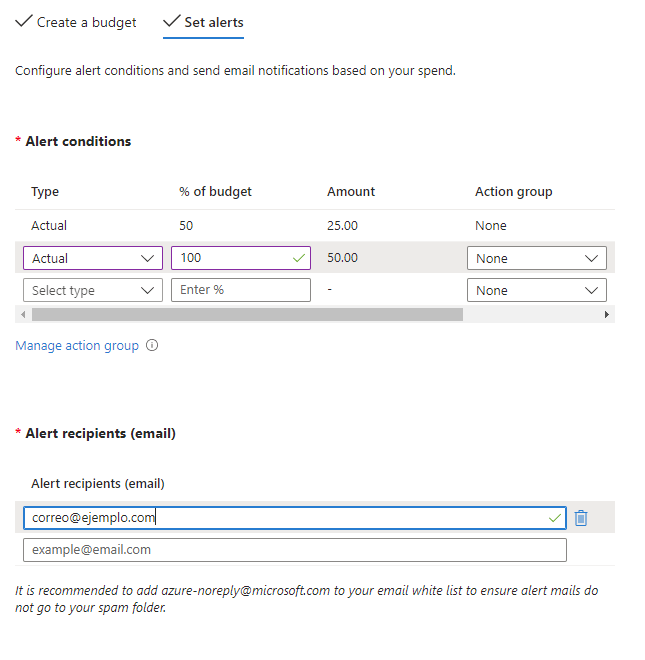 We choose our language, and select "create".
4. Administration
From the start screen, instead of clicking on "Add", we do it in "Manage" and we will choose the first option.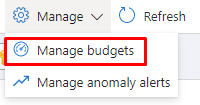 We will find the alerts created, and we can modify or delete them at any time.


And with this we end today's post. I hope you find it helpful when working with Microsoft Azure.
If you work with the Microsoft cloud, I recommend the following posts:
Private Endpoint between Azure Data Factory and Azure Database
Improve Managed Instance performance even more
If you are thinking of migrating to the cloud or need help with the digital transformation of your company, contact us.