Microsoft Teams Premium tips and tricks you should know

Welcome to Aleson ITC Blog, the best SQL Server blog and, the best blog of news and updates for Microsoft Teams, our favourite collaboration and communication tool.
In previous blogs we have been able to learn about the features and functionalities of Teams. In today's post we will see what the Premium version has to offer.
¡Let's start!
Protect your meetings
Teams Rooms now offers additional ways to secure meetings with features such as:
Confidentiality labels. All of them to control the functions of waiting room, chat, chat copy, presentation and recording.
Watermarks. Through confidentiality labels we can apply a watermark showing the email address of a meeting participant.
End-to-end encryption. Enforced through a sensitivity label. End-to-end encryption provides increased security for meetings that require a higher level of protection.

Custom meetings
If you want to create templates, themes, backgrounds and scenes for your meetings, let me tell you, Teams Premium is for you.
The premium version of Teams allows us to customize meetings in a more attractive way.
Meeting themes that create a professional and unique atmosphere at each of your meetings.
Templates to create consistent meeting experiences and allows you to control compliance requirements and business rules.
Personalised meeting backgrounds for homogeneity within and outside the organisation.
New joint mode scenes.

Premium events
With the new Premium Events we will be able to enjoy an advanced experience of our online sessions. What's new?
Personalised question of terms and conditions for the presentation to the attendees.
Moderator's biography.
Banner, logo and predefined event colour with corporate colours.
Advanced registration capabilities. Manual approval, waiting lists, registration dates and time limits.
General information and administration of the register. Summary of the registration status of the lists.
Advanced Virtual Appointments
With any Microsoft 365 license, your end users can use basic Virtual Appointments capabilities to schedule and join business-to-customer meetings. For example, users can schedule appointments in the Bookings calendar and external attendees can join through a browser without having to download Teams.
Teams Premium provides advanced Virtual Appointment capabilities, such as:
SMS notifications
Custom waiting room
A queue of scheduled and on-demand appointments
Analytics

Up here, everything you need to know about the new Premium version of Microsoft Teams. I hope it has been of interest and don't forget that, if you need training in Microsoft 365 or you are looking to increase your company's productivity through collaborative tools, at Aleson ITC we can help you.
If you liked it, check out our latest posts on Microsoft Teams.
Spring News for Microsoft Teams – May 2022
Summer News for Microsoft Teams
Knowing the latest news of 2022 for Microsoft Teams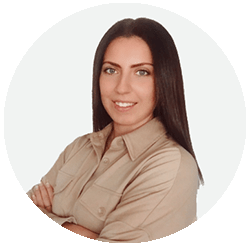 Administrative Assistant | HR Assistant