🐲 The Game of Thrones story in Power BI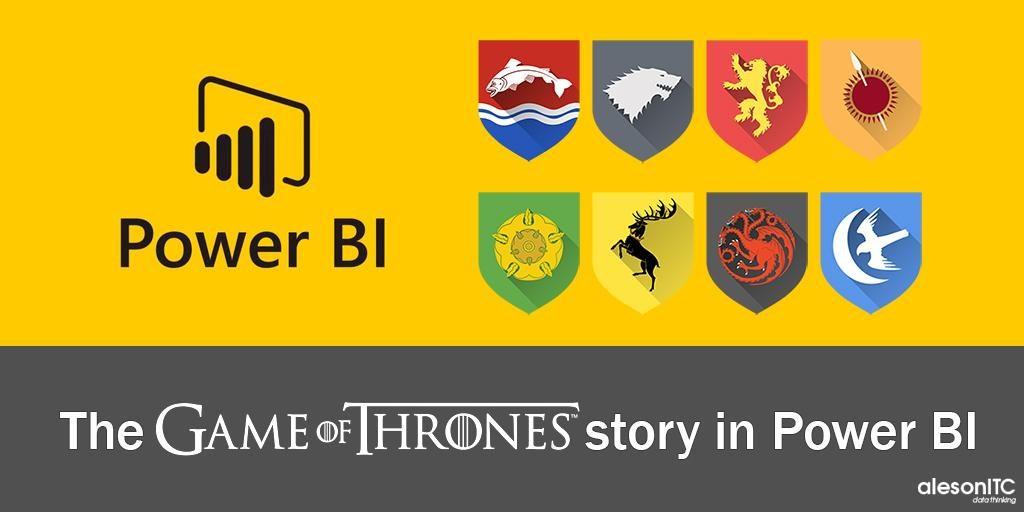 At Aleson ITC we are fans of Game of Thrones, that's why we wanted to make our particular tribute to the series, although after watching the 8 seasons we have different opinions about the end.
Above all opinion, Game of Thrones is a series with a lot of characters, families, stories, deaths, and all that is no other thing but data; data you can create a good Power BI dashboard with, as the one shown below (SPOILER ALERT⚠️)
Through the Game of Thrones Power BI we can obtain different data about the different seasons and their characters from one of our favorite series.
We have a filter in the upper left in which we can decide if we prefer to see the characters who have died or surviving ones for each season. We can also select the season in the the top right filter.
Data about the characters are presented in different ways, firstly in a table indicating the house they belong to and their name, in a comparative chart that we can look through.
At the bottom, the barplot compares the different houses based on the initial selection of Deaths and Seasons. We have also a pie chart displaying the number of living and dead we can find splitted by houses.
In the central part of the report we can see the book on which the selected season is based, number of episodes and audience average.
If you still want more, in 1 year the first Spin Off of the series will be released, and with it many new stories and data to continue making good Power BI dashboard.

Business Intelligence Analyst, trabajando principalmente con plataforma de datos Microsoft, SQL Server, SSIS, Power BI y Reporting Services