End of Support SQL Server 2012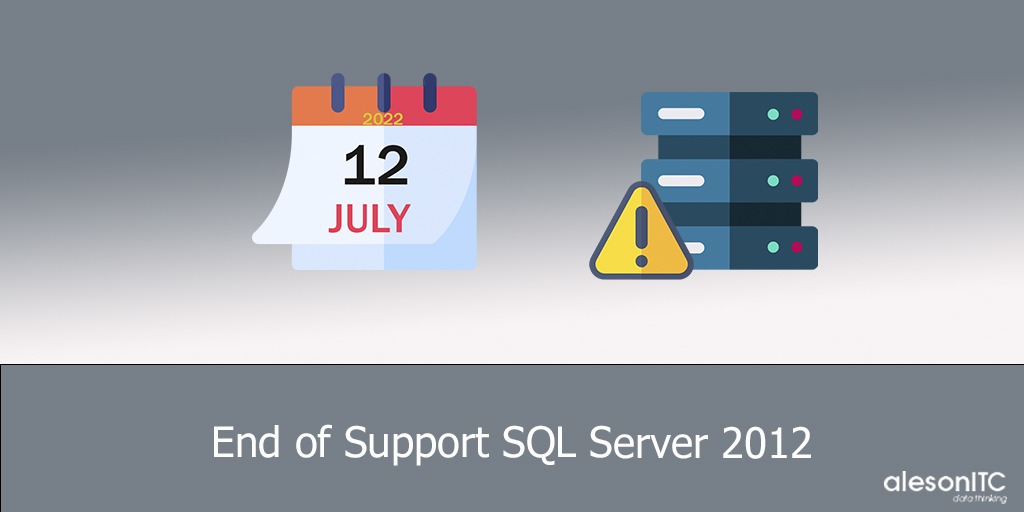 As we know all versions of SQL Server have a start date and an end date. In today's post we are going to talk about the end of Support for SQL Server that will be effective as of July 12, 2022.
Why migrate to the latest versions of SQL Server?
As of July 12, 2022, Microsoft will stop supporting servers that still have the 2012 version of SQL Server.
Four reasons to switch platforms:
Microsoft will not release new security patches or updates for these platforms.
Microsoft will not attend to incidents on these platforms, even if you have a support contract in force.
There will not security updates so you can face huge data loss, as well as potential business interruptions.
SQL Server 2012 will no longer comply with the requirements of the GDPR and other international data protection systems.
How does it affect me to continue in the 2012 version of SQL Server
By failing to comply with the requirements of the General Data Protection Regulation, the company could face heavy fines.
We will be exposed to new exploits on SQL Server 2012, which will be discovered and to which Microsoft will not release new patches.
Scalability: SQL Server 2012 does not allow integration with Big Data systems natively. It also doesn't support hybrid cloud deployments.
Performance: the SQL Server 2012 engine does not support working with data on memory, so it could be ensured that in certain cases it is up to 40% slower than the most current versions.
Recommended Options
What options do we have when SQL Server 2012 end of support comes? We'll tell you then:
On Premise Migration:
Upgrade to SQL Server 2019
Meets GDPR requirements
Improved data security both at rest and in transit and in use.
Possibility of operation under Linux and Dockers.
Using artificial intelligence to tailor query processing, resulting in substantial performance improvement.
Acquire Extended Security Updates

Stay protected after the deadline by purchasing up to three years of Extended Security Updates, covering only the workloads you need while updating.
On Cloud Migration:
Rehost your instance of SQL Server 2012 without making changes to application code in virtual machines.
Get three years of Extended Security Updates at no additional charge and upgrade to the current version when available.
Use existing licenses and save up to 55 percent on migrations to Azure SQL Database with Azure Hybrid Benefit.
If you are on the 2012 version of SQL Server, contact us and we will help you to migrate.

Marketing and Communications Specialist. International Trade, Business Management, SEO, PPC.