Windows 365 your PC in the cloud now available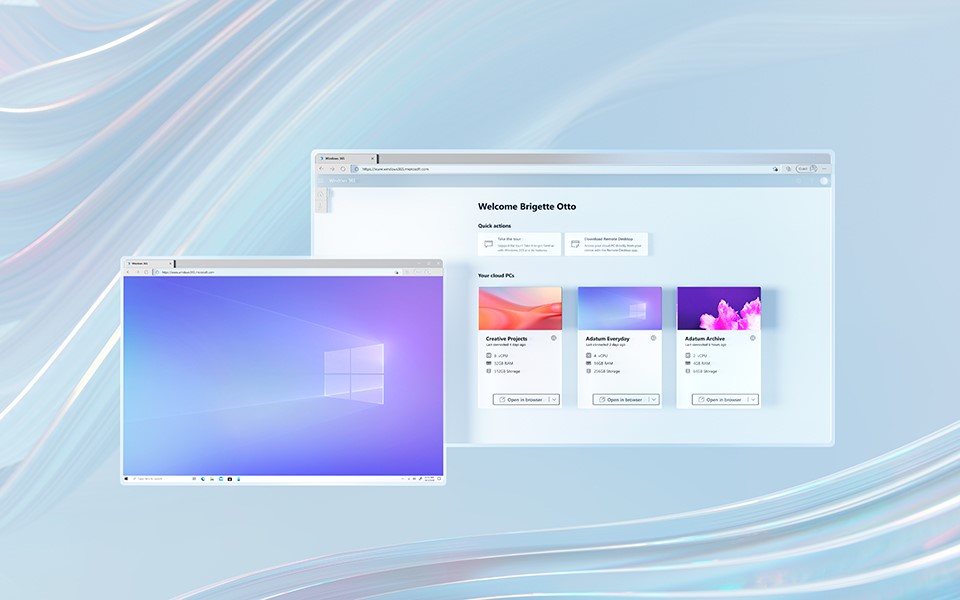 As we know, one of the most important news of the past Microsoft Ignite, was the announcement of Windows 365. Windows 365 is the new cloud service that presents a way to experience Windows 10 or Windows 11 for workers, from software developers to designers industrial.
Windows 365 brings the operating system to the Microsoft cloud, securely streaming the full Windows experience, including all your apps, data, and settings, to your personal or corporate devices. This approach creates an entirely new category of personal computing specific to the hybrid world: the cloud PC.
Today, August 2, we are pleased to announce that we can start working with this new PC in the cloud.
In the following link you can find all the information related to the launch as well as a webinar in which all the functionalities are explained.
Clic here to start using Windows 365
If you want us to help you with the digital transformation of your company, contact us.

Marketing and Communications Specialist. International Trade, Business Management, SEO, PPC.