Microsoft Viva: a new kind of employee experience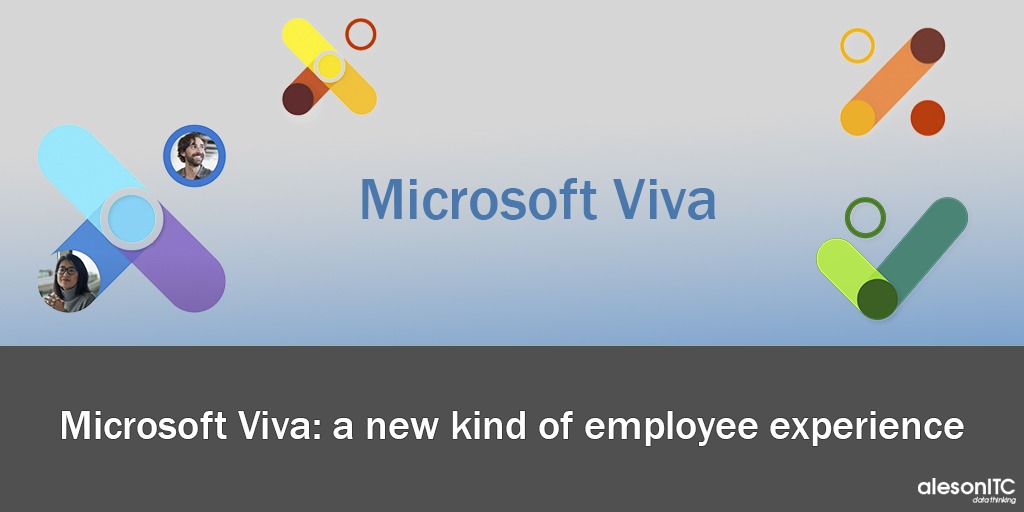 As we could see at the last Microsoft event, the Microsoft Ignite, the arrival of the Microsoft Viva Platform was announced.
Microsoft Viva is the first employee experience platform created for the digital age. This brings together communications, knowledge, learning and resources, in an integrated experience that allows people and teams to give their best, from anywhere.It will be available soon to use and present a new approach and a new category of technology solutions. Driven by all the breadth and depth of Microsoft 365, Viva is experienced through Microsoft Teams and other Microsoft 365 applications that people use every day.
This platform is designed for two main functions:
To allow a great experience for employees from wherever they are working.
It integrates with the applications and work tools that employees are using.
But the big question is … How can we start to use it?
Microsoft Viva is made up of four fundamental pillars that we are going to use:
Viva Topics
Try to keep all the information and content of an organization in one place. It also allows us to connect with other employees.
Viva Connections
It's an organization's digital gateway to a modern employee experience. Engage employees by giving them a personalized experience. Include news, resources and conversations in one place.
In addition, it offers a perfect integration with the Yammer communities and will help us to know all the news of the company at all times.
Viva Insights
Viva Insights will be responsible for sending us a prior reminder that our work day ends, so that we can close our tasks. It is also able to reflect how we feel at the end of the day. In addition, it will help us improve the work experience by staying connected.
Viva Learning
Viva Learning takes care of simplifying the Learning experience for teams. This platform creates a hub for learning in Teams with Artificial Intelligence that recommends the right content at the right time. Collect content from Linkedin, Microsoft Learn, custom content, Skillsoft, Coursera, Pluralsight, and Edx.
It will be available in Preview this April.
We leave you the Video that we could see in the Webinar so that you better understand what the structure of Microsoft Viva is.
If you want us to help you on your way to the Digital Transformation of your company, contact us at info@aleson-itc.com or call +34 962 681 242

Marketing and Communications Specialist. International Trade, Business Management, SEO, PPC.