Know the most important updates for Microsoft Teams in 2022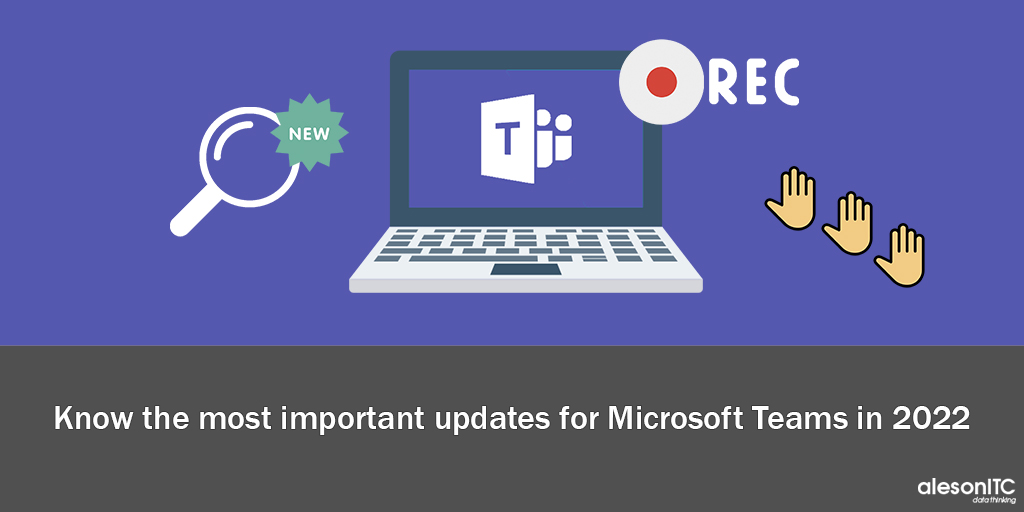 We are back with the first Teams news for 2022. This year, it has arrived loaded with technology news and above all, many updates for our favorite collaboration tool, Microsoft Teams.
In this month of January, we can already enjoy the following updates:
New Search Results Experience
Now we can find the information we need at the right time through the new and improved search results in Microsoft Teams.
Now the search results within Teams will take us to a new tab with four results:
I show you in an example. Imagine that I am looking for the marketing plan that I sent to my partner three weeks ago. The correct thing to do this time would be to go to the teams search engine and insert the word marketing.
Directly, as we can see in the image, it will give us the option to search by chat, by partner or directly the file.


In addition, within each category we can find different filters that will allow us to further narrow down the searches.
Once again, this update will make our daily work in Teams more efficient and simple.
How to manage Microsoft Teams meeting recording auto-expiration
Normally, when we record a session, meeting, course etc … these recordings remain available in the chat for 60 days.
But, from now on, this maximum time in which the recording is available can be modified from the Teams Administration Center.
The functionality to physically delete the files will be enabled from the third week of January 2022.
Users can also modify the expiration date of any recording for which they have edit / delete permissions using the file details pane in OneDrive or SharePoint.
And now, how can we change the time of permanence of the recordings? Follow the next steps:
Go to the Teams Administration Center.
2. Go to Meetings.
3. Meeting Policies.
4. Add in the Left Navigation Pane.
5. Modify Recording and Transcription settings.
6. You can turn off "Meetings automatically expire" if you don't want your meeting recordings to expire, or you can set a specific number of default days between 1 and 99999.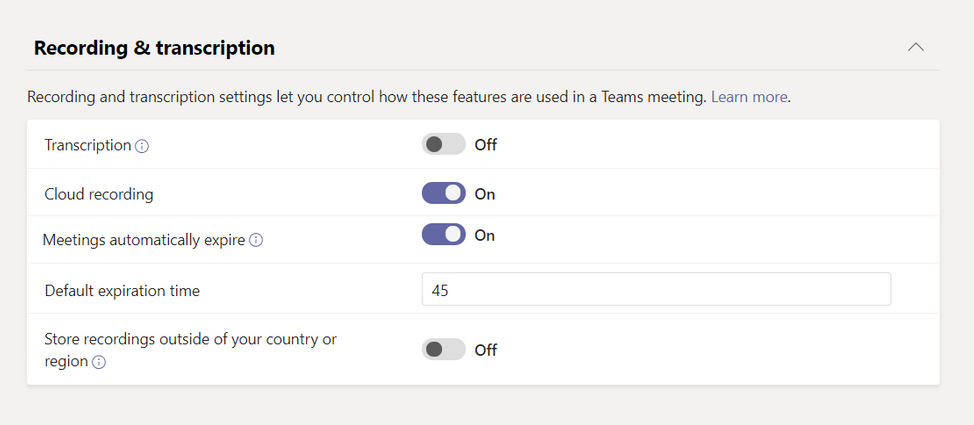 With these simple steps, we can modify the availability time of a recording.
Order of Raised Hands
One of the problems that surely we have all witnessed in meetings with many people is speaking time. There is the option of raising your hand but … who was the first person to raise it? What's next to talk? Sometimes it is a bit difficult for the moderator to know who has the right to speak.
From now on, with the new word order functionality this problem is over.
Automatically, Teams will order in the participant panel the turn to speak according to the moment in which the participants have raised their hands. In this way we can maintain a better organization in our meetings.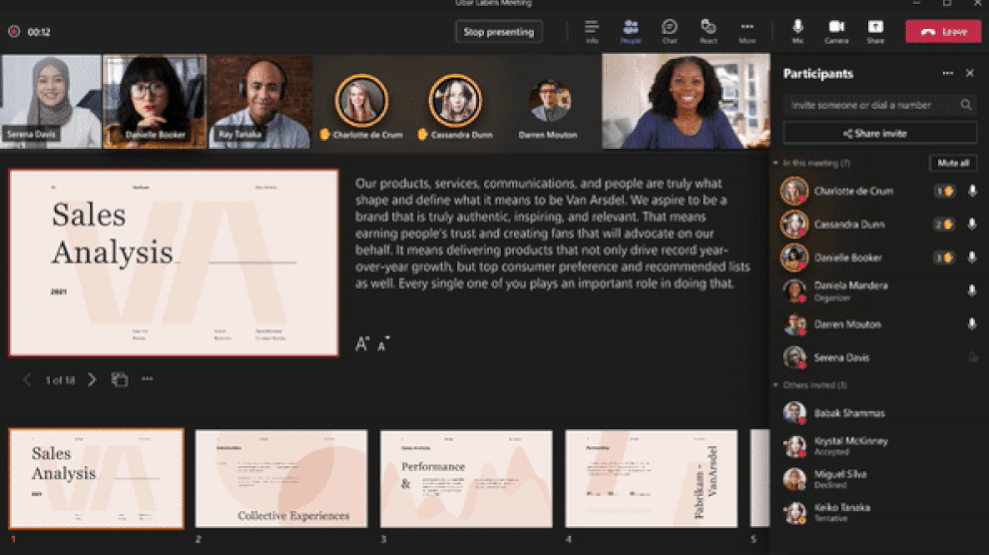 And here the post today. Although these are the most interesting features for now, throughout 2022 we will continue to post about the latest and greatest in Microsoft Teams.
If you want to know more about Teams, don't miss these posts.
Latest News in 2021 for Microsoft Teams
Microsoft Lists vs Planner vs To Do – When to use them
If you need training in Teams or want to carry out a digital transformation project in your company, contact us.

Marketing and Communications Specialist. International Trade, Business Management, SEO, PPC.