Microsoft Lists vs Planner vs To Do – When to use them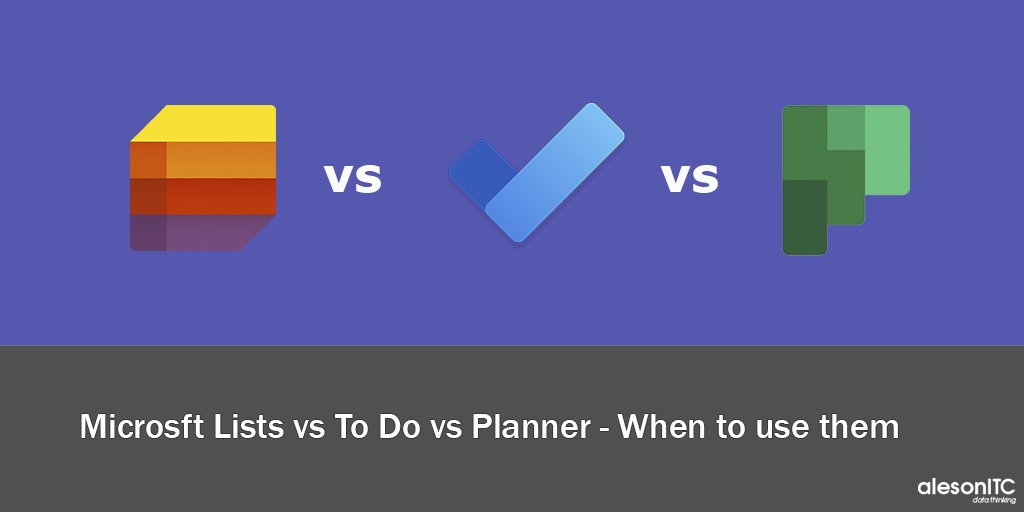 In today's post we are going to talk about some of the best-known tools in the Microsoft 365 environment. These applications are very similar to each other but at the same time they have different functionalities, we are talking about To do, Teams lists, Planner and Teams Tasks. In what situation is it more appropriate should each one? We tell you in this POST.
MICROSOFT LISTS
Microsoft Lists now available in Teams, these are the lists that we had in Sharepoint, in fact they are directly linked, so if we build a list in teams, it will also be available in Sharepoint.
With this application we can generate lists with metadata, that is, we have the possibility of customizing them with the fields we need in each column. In addition, we have pre-defined list templates such as inventory management, human resources, tickets and much more.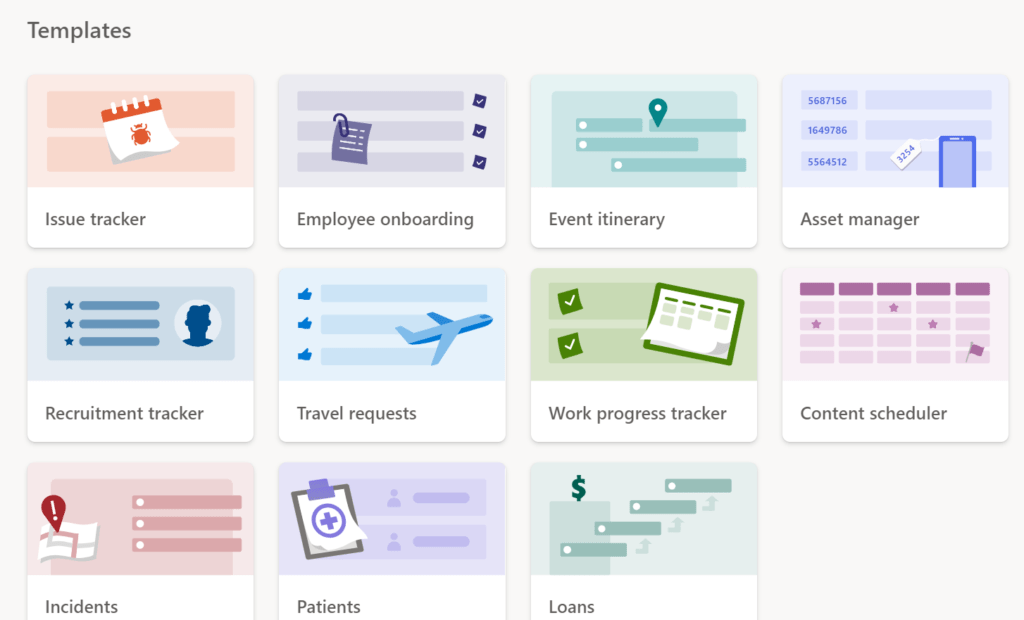 Microsoft Lists allow us to generate private lists so we can say that it is a tool for both team use and personal use. In the event that we create a personal list, it will be stored directly in our Onedrive for Business and not in sharepoint.
If you want to know more about the operation of the lists, don't miss this post: Microsoft Teams News you Should Know – PART II
PLANNER
At this point, I guess we are all very used to using the Planner. For those who do not, it's another of the tools integrated within Teams whose main function is Project or Task Management.
The Planner is designed for collaboration between teams and works with Kanban type boards. We can say that it is a tool for daily use and organization of all our projects, since all team members will have access to the board.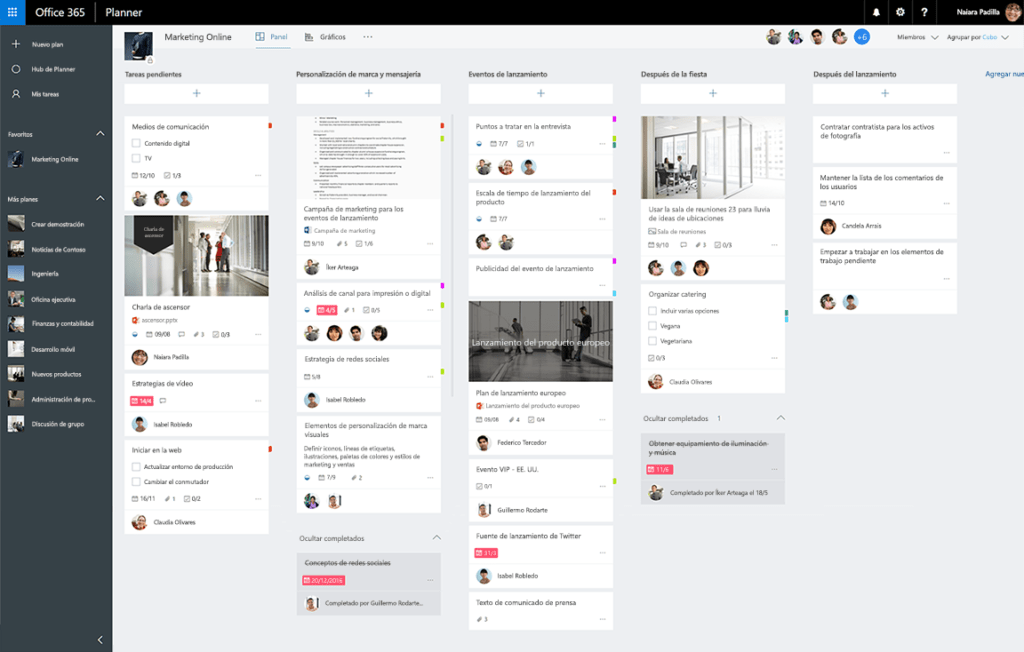 TO DO
The To Do is also a Task Management tool, but unlike Planner, in this case we are talking about tasks on a personal level.
It is important to know that it allows us to bring the Outlook tasks and that one of the latest updates is that the planner tasks are also in To do. These will appear in the Tasks section assigned to you.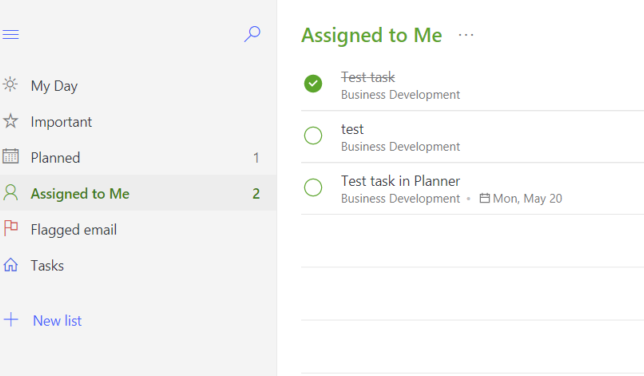 As we see in the image, the first section is MY DAY, in this section we have the possibility of organizing the tasks to be carried out in a day in an orderly manner so that we do not forget any of them.
TEAMS TASKS
This is another of the last elements that we find in the Teams platform and tries to unify all the tasks of To do and Planner in a single place (Teams). In this way, we will have all our tasks centralized in one place.
The Teams tasks gives us the option to see our tasks in the form of a list.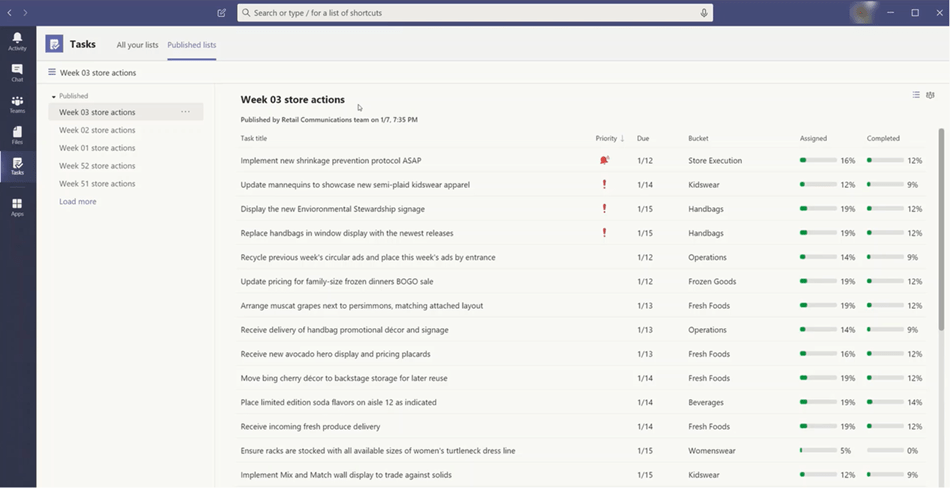 So after knowing the functionalities of each of these tools, the question is … Which one should we use each time?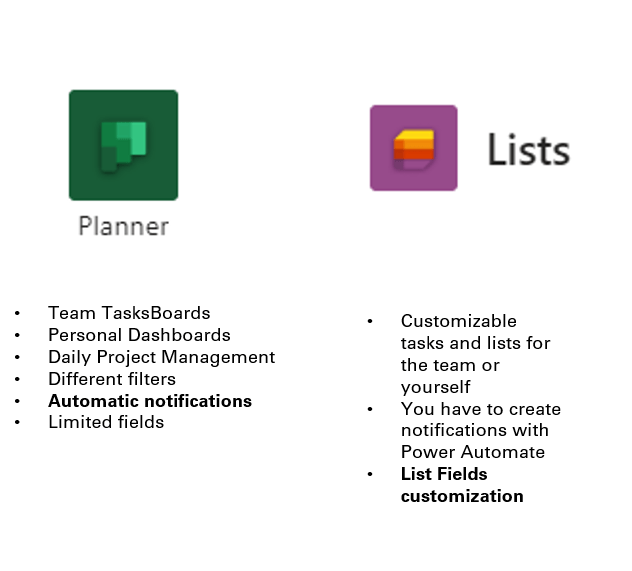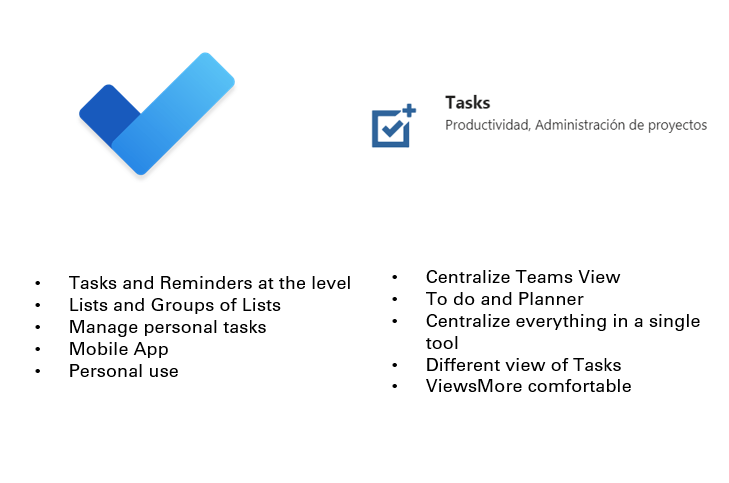 All the tools presented are useful and applicable for project management either at a team level or at a personal level. We must use them according to our preferences.
And here the post today. I hope it helps you to know all these tools and you can use them in your day to day.
If you want to know more about Microsoft Teams, don't miss our latest post.
New Microsoft Teams features you need to know – Part III
And if you want us to help you in the Digital Transformation of your company, contact us at info@aleson-itc.com or call +34 962 681 242.

Marketing and Communications Specialist. International Trade, Business Management, SEO, PPC.