The most important News from Microsoft Inspire 2021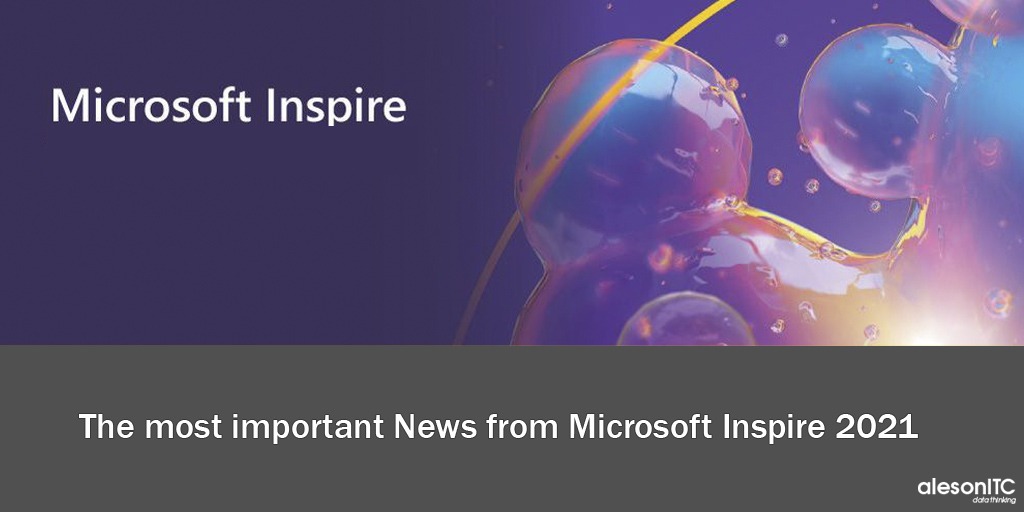 As every year, on July 14, Microsoft Inspire took place, the quintessential event for Microsoft partners.
All the news and launches of the latest Microsoft technology products are announced during this three-day event as the new Fiscal Year 2022 begins.
For this reason, in today's post I wanted to relate and summarize in some way what the most outstanding novelties of the Inspire 2021 have been.
Windows 365
The news has been the launch of Windows 365. It's a cloud service that presents a new way to experience Windows 10 or Windows 11.
Windows 365 brings the operating system to the Microsoft cloud, securely streaming the full Windows experience, including all your apps, data, and settings, to your personal or corporate devices.
This approach creates an entirely new category of personal computing specific to the hybrid world: the cloud PC.
We will be able to enjoy its functionalities from August 2 and for now it will be available only for companies.
We leave you here the moment of the announcement:
Microsoft Teams and Dynamics 365
Another news of the great event was related to two of the essential platforms in the Microsoft ecosystem: Dynamics 365 and Teams.
The announcement was that all Microsoft Teams customers will have access to Dynamics 365 data in the same Teams at no additional cost.
This integration will remove barriers to customer productivity, as well as silos between collaboration and business processes.
Clic here for more information.
Microsoft Viva
We have been talking all year about Microsoft Viva, the platform that integrates and combines communication, learning and well-being at work for employees, will add new integrations with more than 20 partners, including Workday, Qualtrics and ServiceNow.
With these integrations, customers will seamlessly connect to the systems and tools their employees use on a daily basis in the Viva experience stream.
If you want to know more about Microsoft Viva. visit this post.
Microsoft 365 Lighthouse and "Orland" project
Microsoft 365 Lighthouse, available in public preview, and Project "Orland" for Microsoft 365, currently in limited preview, will help drive partner growth and profitability by simplifying the delivery of managed security services and identifying new growth areas.
Microsoft 365 Lighthouse helps managed service providers protect the devices, data, and users of small to medium-sized businesses using Microsoft 365 Business Premium.
Project "Orland", on the other hand, is a new Partner Center experience that will help CSP partners expand their business in the cloud by sharing Microsoft-generated customer information to improve account management.
CSP partners will receive recommendations on their current customer base, such as potential converting customers, customers needing follow-up, or customers ready to deploy new workloads.
Microsoft Cloud Sustainability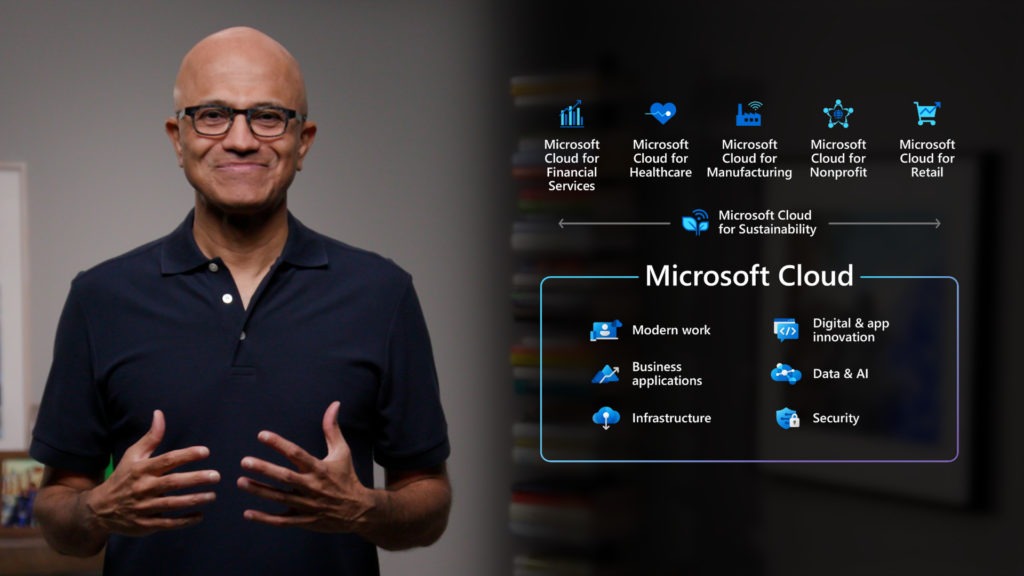 Leveraging the depth and breadth of the entire Microsoft cloud, this new cloud offering is designed to help companies take control of their environmental initiatives by providing a comprehensive, integrated, and automated set of knowledge for organizations. To accelerate every stage of your sustainability journey.
With Cloud for Sustainability, a whole new category is created, which goes beyond data capture to help customers add sustainability data in an actionable way.
It includes software-as-a-service (SaaS) offerings that can discover and connect to data sources in real time, accelerate data integration and reporting, provide accurate carbon accounting, measure performance against targets, and enable smart information for organizations to take more effective action.
All with the aim of helping to reduce the carbon footprint of both partners and client companies.
It will be available in preview later this year, and will allow organizations to register, report and reduce their emissions to reach zero net carbon emissions.
Clic here to know more.
ISV Connect Program Improvement
A number of enhancements have been made to the Business Applications ISV Connect program.
These enhancements are intended to help partners reduce application development time, accelerate time to market, differentiate their solutions, and effectively expand their business in new markets to levels they might not otherwise have been able to achieve.
The ISV Connect program will provide simplified go-to-market benefits, new technical benefits such as ISV application license management, and discounts on development environments. The distribution of profits will also be reduced exponentially.
And so far the post about Microsoft Inspire announcements. I hope this short summary of everything we could see in the more than 200 sessions is helpful.
Check the On Demand Sessions at MyInspire.
If you want us to help you in the Digital Transformation of your company, contact us at info@aleson-itc.com or call +34 962 681 242.

Marketing and Communications Specialist. International Trade, Business Management, SEO, PPC.